a package....for me!?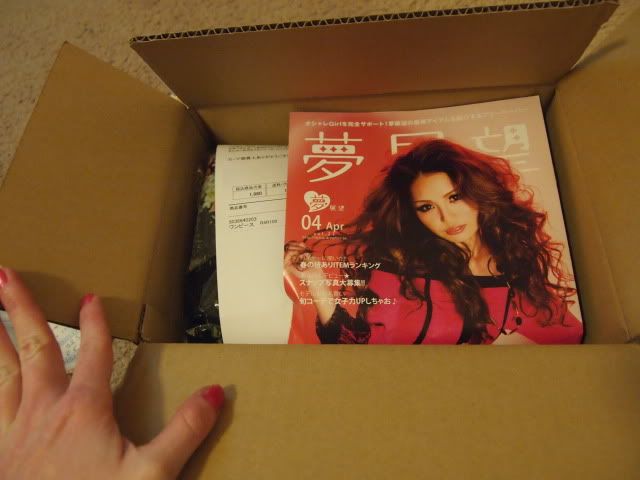 my first package from Japan in a long time!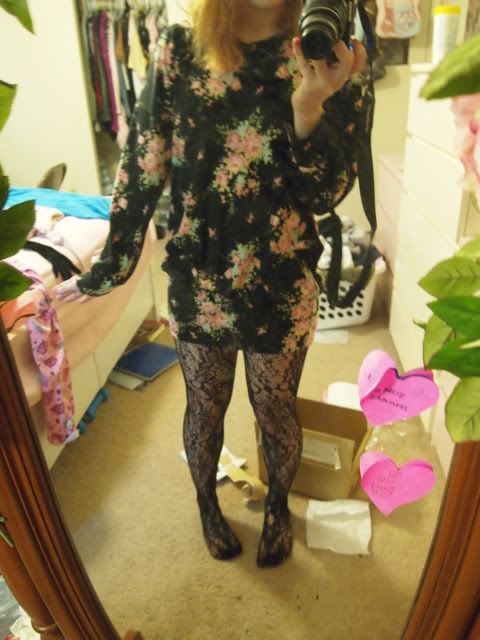 Helloooooo yumetenbo one piece!!!! It's sooo cute in person and really soft. I kinda guessed in sizes...since the only sizing related japanese characters I understand are bust/waist/hips and for this paticular garment nothing was listed... I got an L and it fits perfectly!! (I'm 34/27/35 btw) I love loose fitting tops and wearing them with tights so I'm actually wearing that one piece coordinated as I type this, lol.
I ordered this through the englih rakuten and WOW it came so fast!! I got my order confirmation 4/3 and another email 4/5. Then yesterday 4/8 I came home and voila! package waiting for me. :] I would not hesitate to order from them again, I just wish I knew japanese so I can understand sizes and stuff on the site better T3T
Other news, had some good and bad things happen at school this week. Lesson learned that I need to kick my ass and do my work. aahhhh school weighs me down so much, I'm not having fun in life anymore :[ During summer I'm taking a second job to hopefully raise funds for school... and hopefully I can win some scholarship money to help out as well, sighh... selfish, fashon pert of me wants money to spend on me, me, me!! lolol. Anyway, today I'm going to the library to hopefully do some serious studying/work without the distractions that home has... it better not be too crowded bleehh.
Library is right next to mall so maybe I stop in ehhhh, hohoho :3 I want to check my MAC store for the Quite Cute lipsticks... I had the chance to get them online, but the Quite Cute color, the light purple, didn't look as purple as the stock photos I saw before they were released and so I wanted to go see them in person.... now they sold out online and i hope my MAC store has the purple left... siiiigh. not that I should be spending money fffff.