outfit update from dec-jan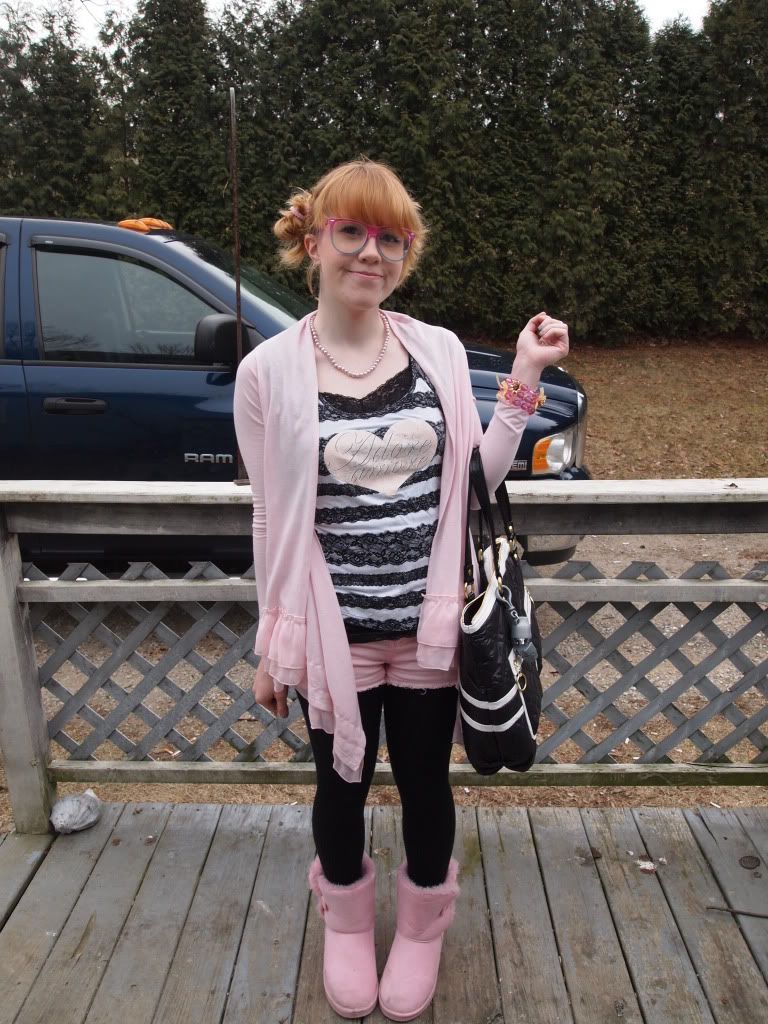 about this outfit: those cute glasses were 2 bucks at Claires *_* I loove them. Having been a glasses wearer for most of my life and thus hating them...its a suprise lol. The cute cardigan with ruffles was purchases at Charlotte Russe for 5 bucks (day before I shopped after xmas sales *_*) Fake uggs were new, and THERES MY NEW COACH BAG <333 since i cannot afford Chanel at this point, I made the best of my obssession with that black x white Coach bag, lol.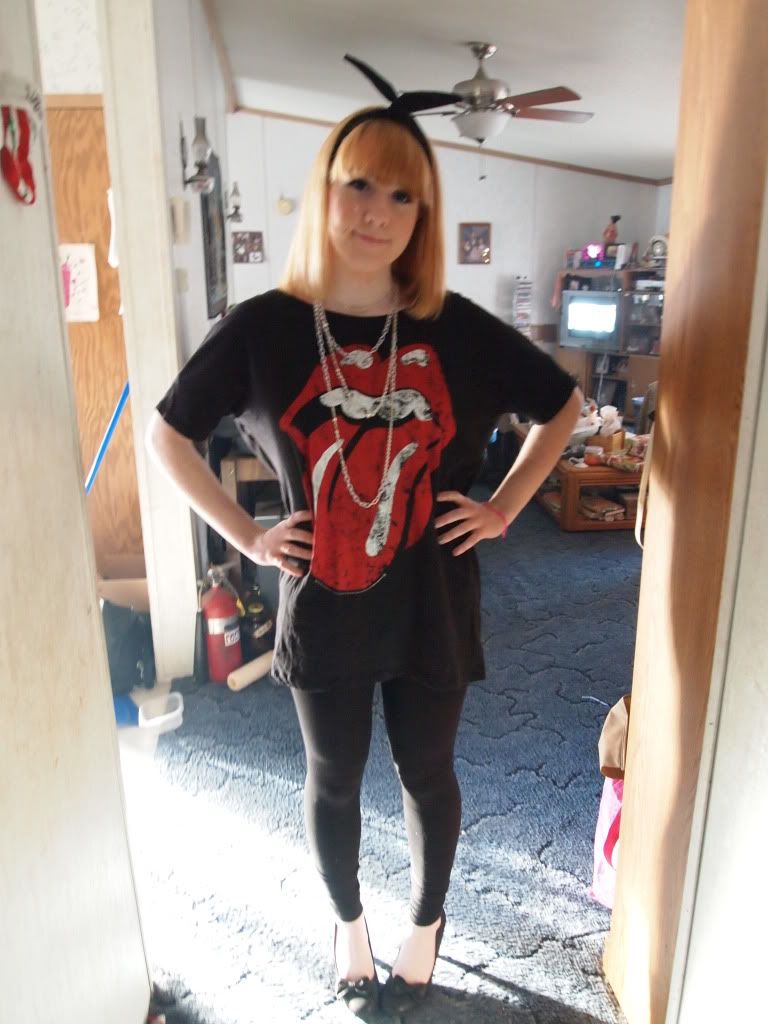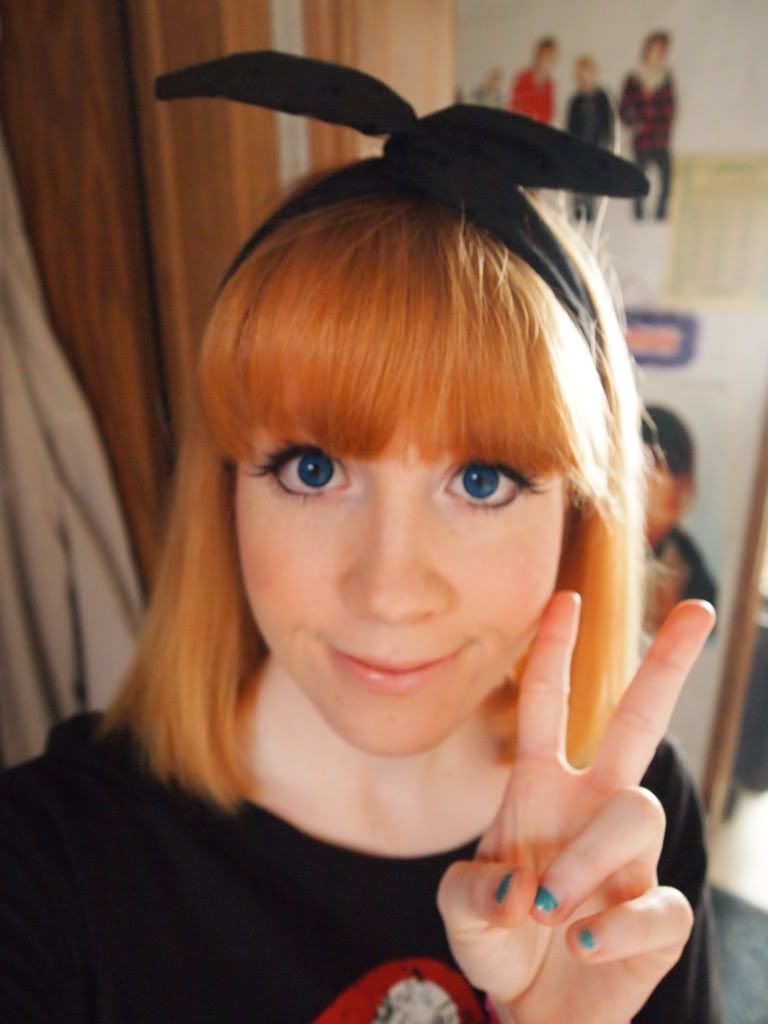 about this outfit: ahhh blurry first photo. first time i got to wear that shirt. I bought it at h&m and looove it. I have a thing for oversized tops (esp sweaters). as always, switching up my makeup style. I dont have bottom lashes atm and gotta figure something out lol. also, i fail at wearing an usamimi.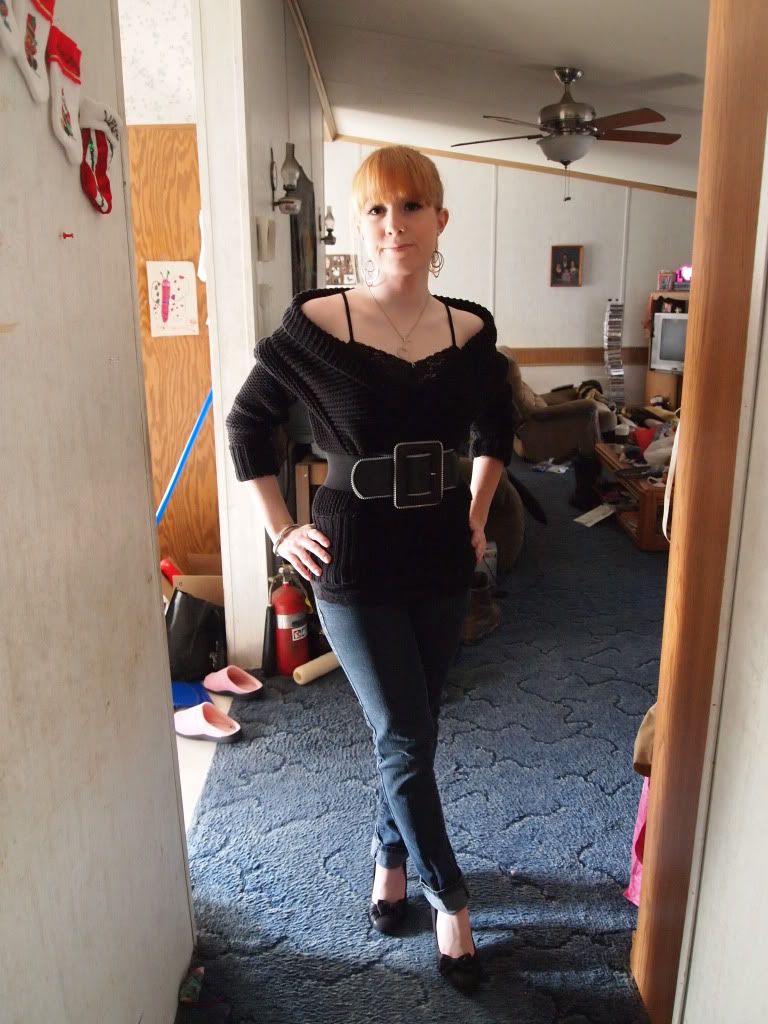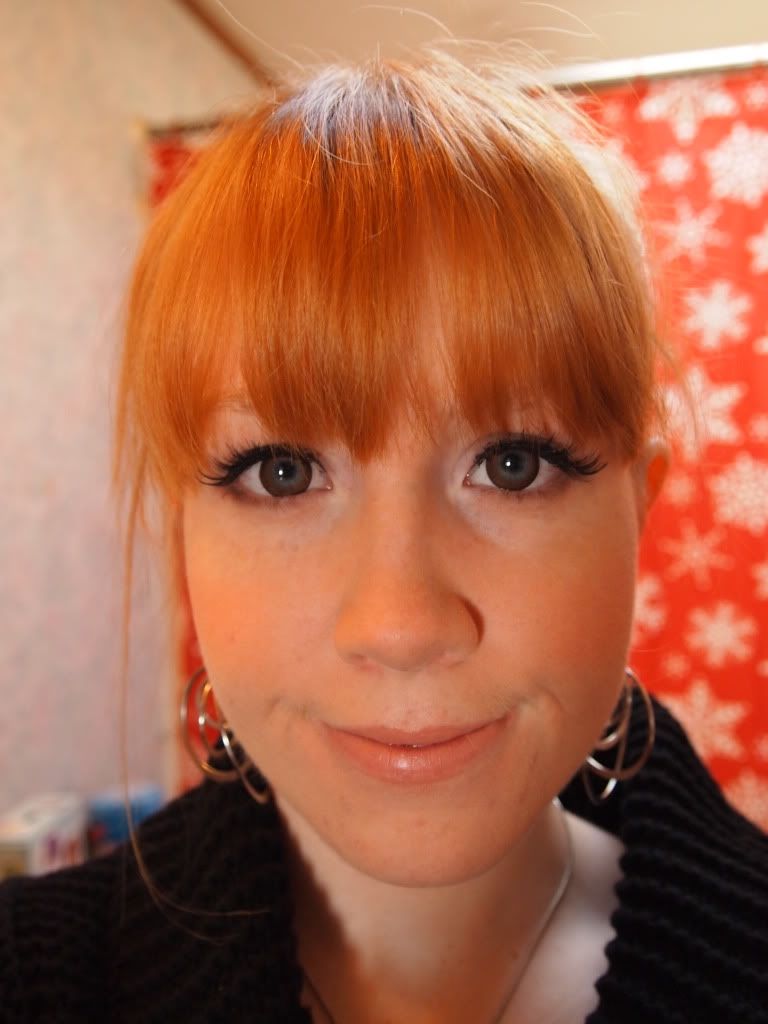 about this outfit: the sweater was a christmas gift. I wish I had black leggings/jeggings for this, but had to make due with blue denim. actually, that day I went and bought black jeggings for the future :]
Labels: daily outfits, shopping