today is about productivity!!
Hey, hey, girls. I am just on a role today about getting things done (homework, laundry, cleaning....) so why not keep it going with updating my blog!

First off, for class Thursday I was inspired to dress with a japanese school girl theme....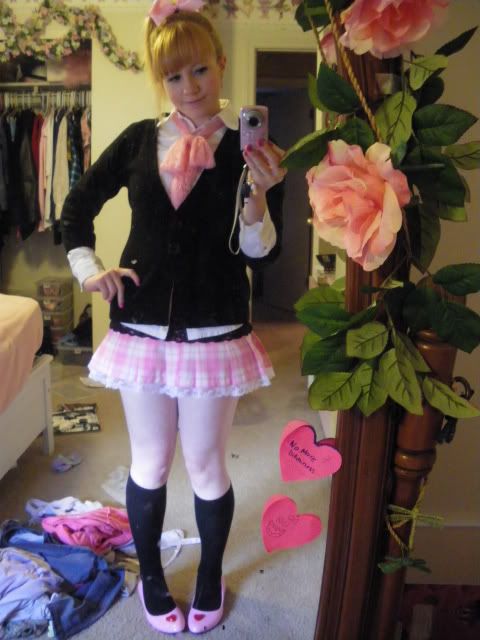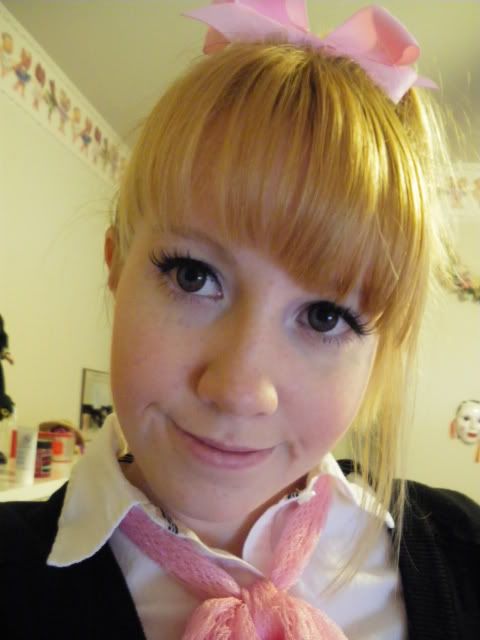 sorry, weird face turns ahaha.... no makeup on my bottom line either, just mascara :x (and ggaahhhh seriously need my eyebrows done >[ ) Uumm, I felt really self councious that day because a lot of people stared and made comments : [ especially when I stopped by the mall. But I survived!

Yesterday I went to my state's Ren Faire. When I went down for breakfast that morning, my dad out of the blue offered to take me. It was the last weekend and I decided I wanted to go. Considering I went with my dad, I had an alright time. He was in a good mood. I bought the much sought after gyaru animal/fox tail....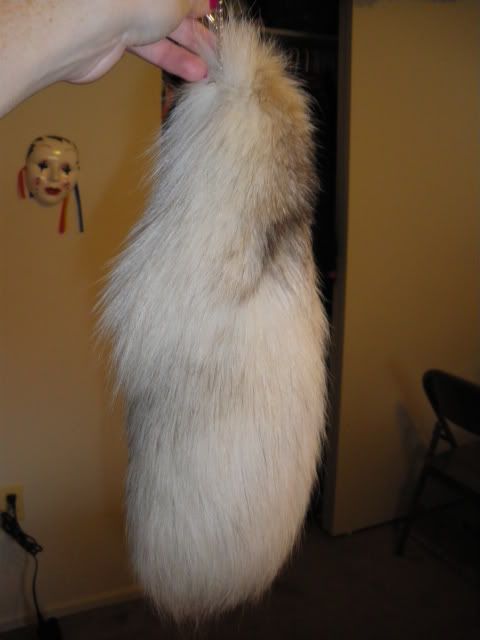 as well as some tea, essential oil, and a present for two of my friends. That day was also when we celebrated my mom's birthday, so that evening my family and I ate steamed shrimp, ice cream cake, and strawberry daiquiris ;3 All in all, yesterday was pretty freakin fantastic. (I also got some leggings in the mail I ordered!! so I was excited about that tooooo)
Labels: buys, daily outfits, shopping