Outfits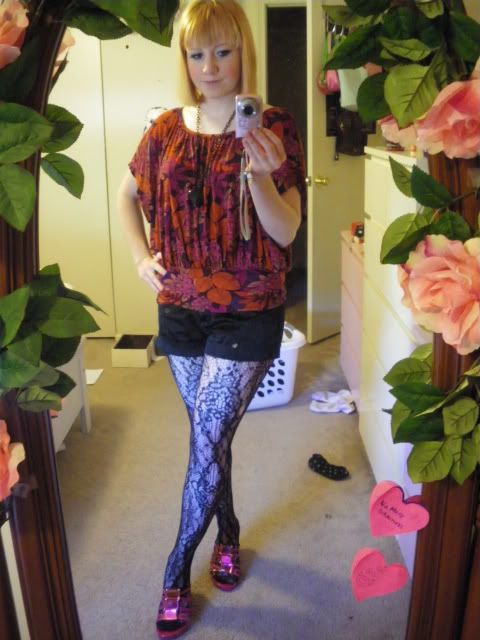 Face/Makeup

I don't want to spam too much, lol. Biggest problem with this was.... WTF HAIRCUT. D: I have a box head! This was the first time since I had my bottoms "trimmed" that I straightened my hair.... and I tipped that lady good. >[ Next time I need a trim I am definitly getting this fixed. In other news, I need new black shorts. Ones that are not shiny. Concerning makeup... I'm getting more confident with wearing black liner. I always thought that liner on my bottom line looked horrible, and now it's becoming tolerable. It's more mode, I think. More black, more smokiness, more dark.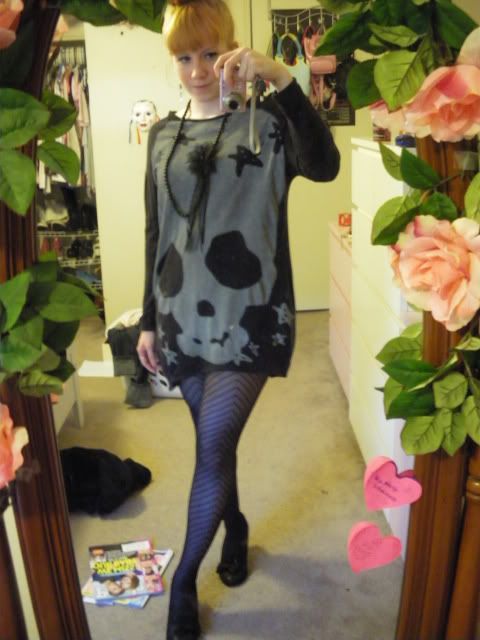 Face/Makeup
Accessories

I LOVED THIS OUTFIT. srsly. I'm wearing one of the new pair of stockings I got and they're soooo hot! love love love :] Tho, my face looks weird in the outfit shot :[ (no chin?? lol.) I went lighter on the makeup and skipped on the bottom. I do love those lashes tho! They are MAC 7 dupes. and the makeup shot was taken before i changed for school, hence the different colored shirt. I work in the mornng THEN have class. Maybe next time different necklace??

Next outfit I had a pickle over. I couldn't decide which I liked better!

Without Belt
With Belt

(oh the weird poses...) I ended up wearing it without the belt for the sake of comfort (sitting in class) but looking back I like it with the belt. Maybe next time? And my hair was in a bun on top of my head, nothing ya'll havent seen from me ;p

Next update.... taking a gal break to share my Rennaisance Faire weekend! Then some recent clothing purchases :]
Labels: daily outfits