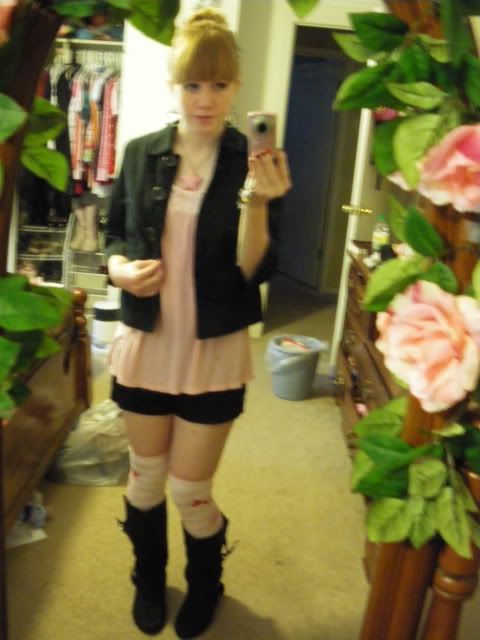 (this is actually my outfit from yesterday. and sorry it's blurry D:)
jacket; new york and company
shirt & shorts; forever 21
socks; angelic pretty
boots; rainbow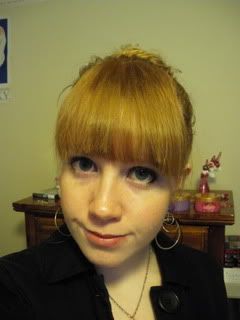 and my face. I'm still practicing hard with eyeliner!
no outfit for today. I am sick :[ I had a feeling that I was starting to get a cold for the past few days and it finally evolved full blown today. I'm so miserable! I keep drinking and drinking (I went through half a bottle of those big juicy juice's!!) but now I've moved onto water. this is why it's important to take care of your bodies everyone! the inside counts for a lot!
these boots will be mine!!! I swear!!! (and i wont tell you where I got this from, because the site advertises only two left and dont want any of you fashionable girls pulling a fast one on me >o)
this next thing has nothing to do with fashion, but for anyone who knows me, I feel very strongly about the environment and what we can do to help it. But this also applies to knowing where what you are buying comes from. learn what you are supporting!!!
it's a very intriguing, eye-opening article. I'm trying to spread this link anywhere I can. educate yourselves! Beauty is fleeting and superficial if you don't have some brains behind it ;]
and I leave you guys with this. now I have a history paper to struggle through x__x


Labels: daily outfits, environment, wants