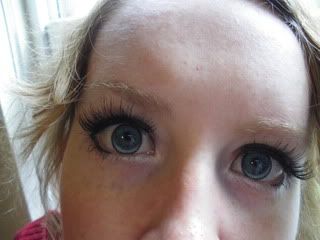 I was able to put fake eyelashes in today for the first time! My practicing paid off. I did mess up a little tho, the fakies on my left eye werent put on as close to the lash line as on the right. oh well. i covered the gap with black eyeliner. more practice and i'll be even better lol. now that I finally know how to do it right, im excited to buy some more faux lashes!!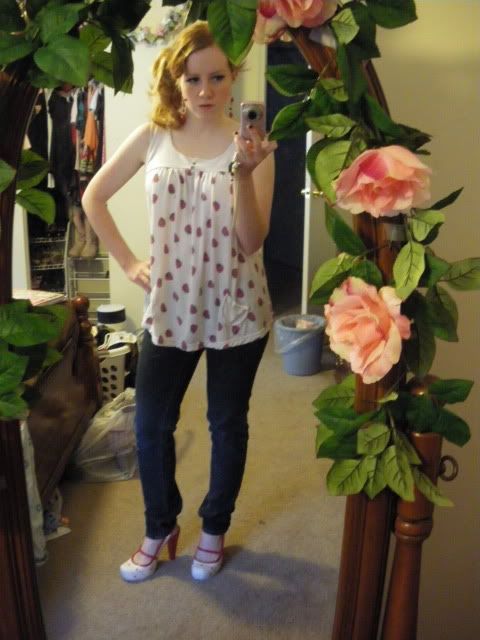 Aaand, my outfit for the day!
top; 5-7-9
earrings; claire's
jeans; idk
shoes; betsy johnson
pretty simple today. the whole purpose of the outfit was to wear those heels I think. this was my first time wearing them out and I'm still trying to break them in. ouchies they really hurt my feet. :[ I put bandages on my pinky toes before I put those shoes on to keep from getting blisters there, lol.

Labels: daily outfits