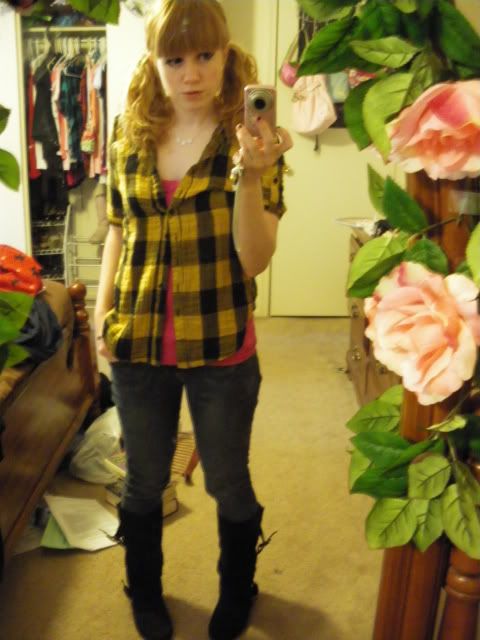 (I'm making a
Sanzo
face here it seems XD)
button down; DEB
shirt underneath (tube top); wet seal
jeans; 5-7-9
boots; Rainbow
necklace; Icing
I'm backlogged on outfits D: I'm always too lazy to upload pictures and so now I have two more outfits I've worn in the last few days that I still need to post.
I've been getting incredibly lazy with my hair ie I dont curl it. I've been putting it in all sorts of updos to keep from actually styling it. I wish this perm could go away :[ once it does I'll def. be more inclined to curl my hair. It's hard to curl curly hair, or like get the big nice curls.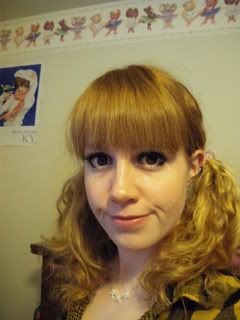 I've been practicing with makeup quite often! I was even wearing fake lashes that day :] I realize I need to get new ones tho, and some bottom ones. I bought some makeup at MAC with my most recent pay as well! I got lipstick in Myth cos I heard it was popular with gals and I got this liquid eyeliner pen. Tho, I am dissappointed with the eyeliner. It doesnt go on very dark unless I press hard and since I'm not the best at eyeliner I'm afraid to do that in case I stab myself in the eye >_o so I use that pen first since its good for details then I go over the Urban Decay eyeliner in Zero to darken the line.
Labels: daily outfits, makeup