the kindest of kisses breaks the hardest of hearts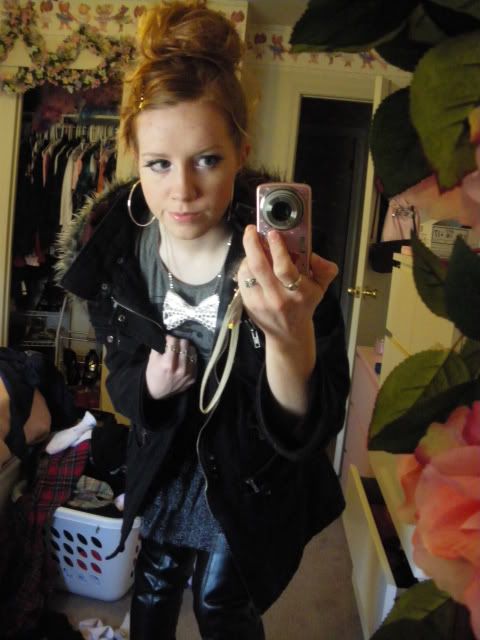 Hello lovelies. It's been a while. (rofl 2 months?? haha) I'm just so lazy when it comes to these things that I must try harder!!
Today, Jessy and I went out to buy cardmaking supplies. We bought lootsss of scrapbooking supplies at JoAnns. It was like $45 e_e we split it though. Then of COURSE we had to stop at Borders since it's right next store!!! Even though I should be xmas shopping for other people...I ended up with....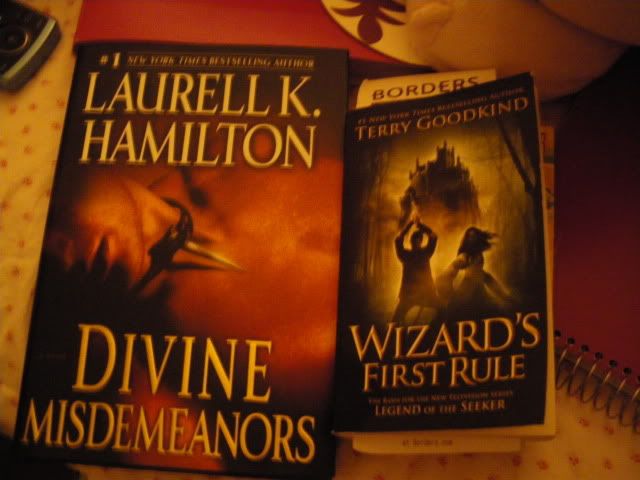 The book on the left is the latest book in the Meredith Gentry series. The previous book was SUPPOSED to be the last one, because the author seemed to really close the story. The ending was totally rushed though and I was disappointed with it. : [ But I am not sure what to think of this "new" one. I love the series. I love Fairies. Guess I'll see.
The book on the right is the first in The Sword of Truth series. It's the basis for the televison show Legend of the Seeker which I am SO IN LOVE WITH. (in fact, I just watched three episodes right before writing this :>) I can't wait to read the series because i want to know more about the characters and everything. askjdhaksjdhsa you can't tell, but it's a pretty damn thick book for a small paperback with itty bitty font. so on the brightside, it will take me a while and I can enjoy it more.
Back to cards. I made five! but cant show them cos I have bad lighting now :[ I made my parents, my girl's parents, and for Em. Jessy sadly wasn't very good at cardmaking. She got one done. I let her take the supplies to her place to work on her cards more. We're going to exchange material on Saturday so I can finish my cards.
Speaking of Legend of the Seeker, Jessy and I watched the first ep. I have a mission to get more people into the show that I love so much!!! She enjoyed it and really wanted to watch another episode, haha. But she had to go to work sooo another time! :]
then I proceeded to watch three episodes myself. XD but before that I read the Midnight Meat Train in Clive Barker's Books of Blood. Then I was bored and still in LotS mode, lol.
Ahhhh I'm soooo in love with Craig Horner!!!!

Labels: books, Legend of the Seeker, shopping