shopping
It was a rare moment for me... I actually wasn't lazy! haha. I was inspired by
this post
of the lovely Violet LeBeaux. :) Except I made a pretty holder for my earrings! (because I have a ZILLION D:)


First my earrings looked like this..

Uploaded with
ImageShack.us




Pretty boring, hard to find anything...

THEN..... it became.....



Uploaded with
ImageShack.us
Ta da! I fixed a few of the earrings after i took this pic, but for the most part it looks so much nicer! I got to used fabric that i left laying around and bought some sparkly pink foam. :] Now it's much easier to pick out earrings! The only challenge was my hoops... but i worked that out by poking a push pin in the foam and hanging the hoops on that. Then there's the other problem of I have *too* many earrings, lol.


I definitly have some king of earring addiction, lol. I just bought some new ones >_< (and then some other jewelry)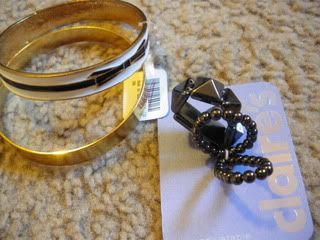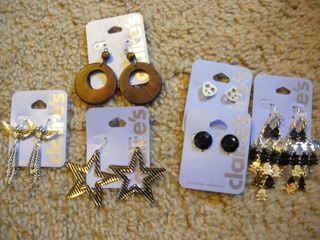 Then some stockings from Forever 21.... I wore the pair on the left yesterday and i LOVE them. I think I want to go back to F21 to get a backup pair, since most of my tights like to rip D: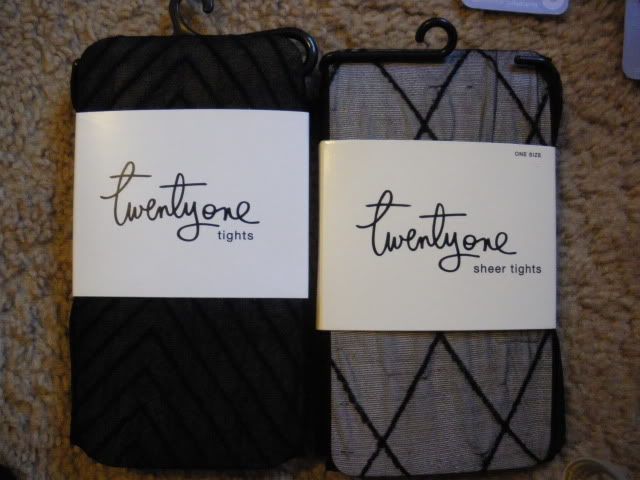 Next post will be outfits! I'm so excited to get this blog going. Shopping swag, product reviews, hopefully some makeup talk, gal talk, style talk, etc etc. we'll see. :]